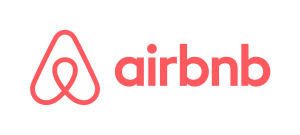 Running your own AirBnB business sounds like a great adventure: You will meet new people, run your own business, and make more money than you could on a traditional rental. Right? Well, that's not always the case. In fact, in our experience, MOST homes in San Antonio are more suited for a traditional rental than an AirBnB. Let me explain why:
The Traditional Rental Market in San Antonio is very strong. As more and more millennial delay purchasing their first home – the rental market has becomes even more reliable. Even better, three large military bases within the city ensure there will always be a constant supply of tenants moving in and out of the area.
It is nearly impossible to make a profit if your home is not in a desirable location (near downtown, close to an amusement park, or other attraction) Simply put – guests are not on vacation to stay 30 minutes from their destination. As we all know – You need to drive several miles to get ANY WHERE in San Antonio.
Uncertainty in the market means your business could go up in flames with any number of new legislation being considered. Did you know that the city of San Antonio is considering implementing an 18% tax, similar to what hotels pay? If this goes through, profits from operating your AirBnB will certainly dwindle, and the competitive advantage AirBnB has over hotels in the area will be diminished. Leaving your home and your pockets – empty.
Do you have time to run an AirBnB? Property running an AirBnB is like running your own business. You are expected to be the point of contact, answer the late night inquiries, be available if there is an emergency, take accountability for your vendors, manage the guest experience, ensure you are following local regulations, and countless other implied tasks. Is this something you want to take on for a highly uncertain, possible, increase in profits over a long term rental?
Before deciding which route to go – AirBnB or Traditional Long Term Rental – do your research.  Although some homes are suited for this type of set up, most are not.