We Have The Resources You Need to Sell Your Home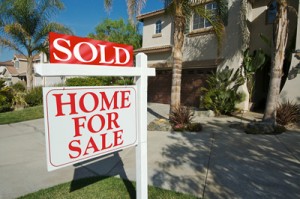 When you list your San Antonio home for sale with RentWerx San Antonio with Brad Larsen as your Real Estate Broker, you will be getting one of the most common sense agents in the industry to represent you.
RentWerx San Antonio understands this is your most valuable asset and will take the time to guide you clearly in the right direction to getting your home sold.
There are two things that sell homes – Price and Condition
The agent you choose will put your home on a pedestal and handle the transaction, but in the end, it's the seller who controls whether their home will sell…or sit.
List Your San Antonio Home with RentWerx San Antonio Today
Contact Brad Larsen at (210) 497-8686 today for an in-depth consultation on how he can best assist you in selling your home!
---
Want to Sell but Have a Tenant in Place?
RentWerx has developed a program that allows our clients to sell their property with a tenant in place. We offer your home to our list of pre-approved investors, reduce closing costs, and close much more quickly than a typical real estate transaction.
Who is this program for?
This program was designed to put a seller and buyer together to consummate a real estate transaction involving a single family (or small multi-family) home. In nearly all cases, the complicated matter will involve an existing tenant with 90+ days remaining of a current lease agreement.
Why is the Tenant Involved?
Per the lease agreement, and per the Texas Property Code – tenants are afforded the right to "Peaceful Enjoyment" of a property they lease. In nearly all cases, the seller or broker would not be allowed to publicly show the property without distinct written permission from the tenant except for the last 30 days of the lease agreement.
What will you do to market the home to an investor?
Once we have an agreed to price, we can begin to build a pro-forma marketing piece to include information about the home, the asking price, the property taxes, the tenant information, the monthly lease income, and proposed mortgage terms. This will produce several metrics that our investors look for such as monthly Cash Flow, Cash on Cash Return, and Cap Rate. Our investors want good rental homes with strong numbers at a fair price.
What do I have to do as a Seller to get my home marketed to investors as a pocket listing?
ONE – Agree to a reduced total commission of 3%. (2% to a buyer agent and 1% to RentWerx, LLC). This is a reduction of the already agreed to commission rate of 5.5% – saving the seller 2.5% in total commission.
TWO – Agree to reduce the asking price to account for ZERO vacancy, ZERO holding costs, ZERO make ready expenses, often ZERO repairs, and near ZERO worry because the home will be sold without having to put it on the open market to primary resident buyers (wanting repairs done) once the tenant vacates.
Or Email Brian@RentWerx.com to learn more.